With the current boom in organic and gluten free diets, staying the course on your lifestyle change can be difficult. Luckily for consumers, there are companies out there looking to ease that stress. One of those companies is Sun Basket. Sun Basket delivers only the very bes ingredients picked at peak flavor making it easy to whip up diet-friendly meals in your own home. In addition to organic produce, Sun Basket also uses hormone free meats and sustainable seafood, delivering to your door, sometimes fresher than your grocery store. It's also one of the few big names in the meal delivery industry to offer gluten free meal kits. Here are five reasons why you should try San Fransisco-based Sun Basket now and continue your lifestyle change into healthy living and eating.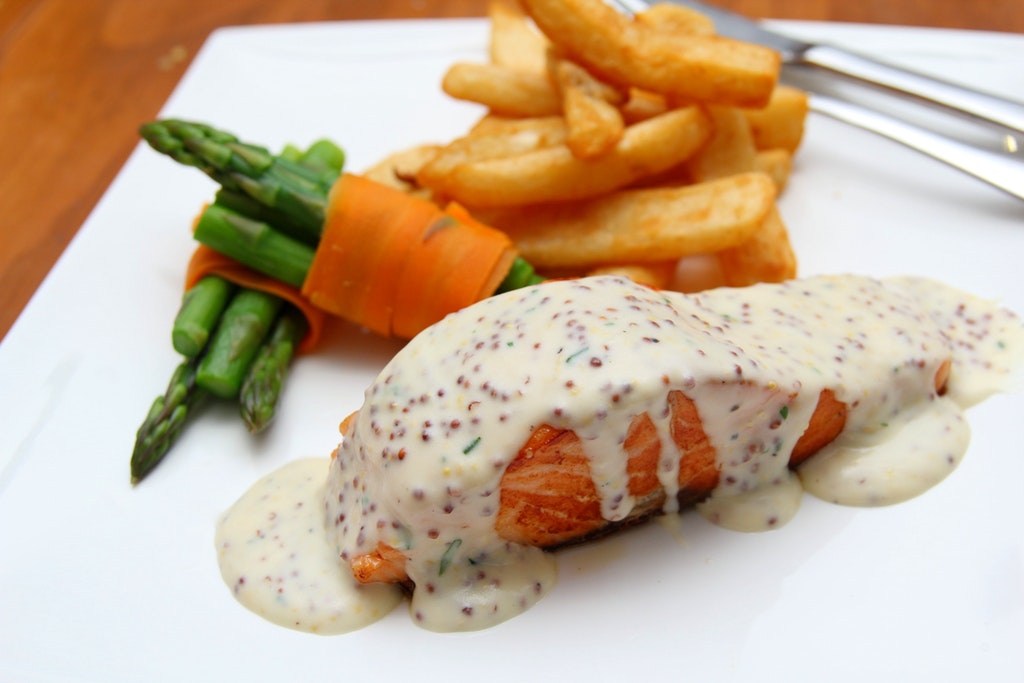 1. Wide Ranging Menu
Every week, Sun Basket provides an array of meal plans including recipes for Paleo, Lean & Clean, Gluten-Free, Family, and Vegetarian diets. The menu rotation includes delicious recipes like grilled chicken with salsa verde and white beans, grilled pork with sweet potatoes and nectarine watercress salad, Tex-Mex tostadas with pickled carrots and avocado crema. With Sun Basket, you'll never get bored by the same food – the menu changes weekly to keep things interesting.
2. Organic…for real
With so many companies taking advantage of the organic "push," labels can be misleading. Consumers have to do their due diligence to find out just what it is they're buying. However, with Sun Basket, meals are certified organic by the USDA. On top of that, Sun Basket sources sustainable seafood and meat.
3. Planet Friendly
Whether you believe climate change is real or not, you've noticed the weather changes. With so many people trying to do their part to ensure our homes and lives on this planet, it's always good to hear companies that are also taking the lead. Sun Basket meals are delivered in 100% compostable and recyclable packaging and are pre-portioned to ensure less food waste.
4. Convenience
Nobody likes long lines, traffic, and rude people. So, it's no wonder more and more people look for ways to avoid all of these things. Sun Basket helps to ease that stress by delivering your meals directly to your door meaning less time you have to spend grocery shopping or getting to the store. Plus, 30-minute recipes ensure you won't be in the kitchen all night, which is especially important after that long hectic day at the office.
5. Affordability
One of the biggest gripes about food delivery programs is the price. Many people would love to take advantage of these programs but find they can't afford them. However, you'll find that the Sun Basket cost is reasonable, especially considering that it is organic. For about what you would pay in the store per serving per family member, you can now feed everyone healthy meals with less effort.
If you've already started your journey into a healthy lifestyle or are looking to begin, Sun Basket is the perfect place to start. Check out the website today and get started. In no time you'll be cooking healthy, gourmet style meals in minutes! You'll be a champion of your healthy lifestyle and champion of your kitchen.