Thinking about the security of others is often the last thing on your mind during a move. You just have so much to accomplish in such a brief period that it doesn't even occur to you. Sure, sometimes you may clear out the clutter, or make way for the new by giving things away to family, and friends before a move. But how much of that is needed for survival?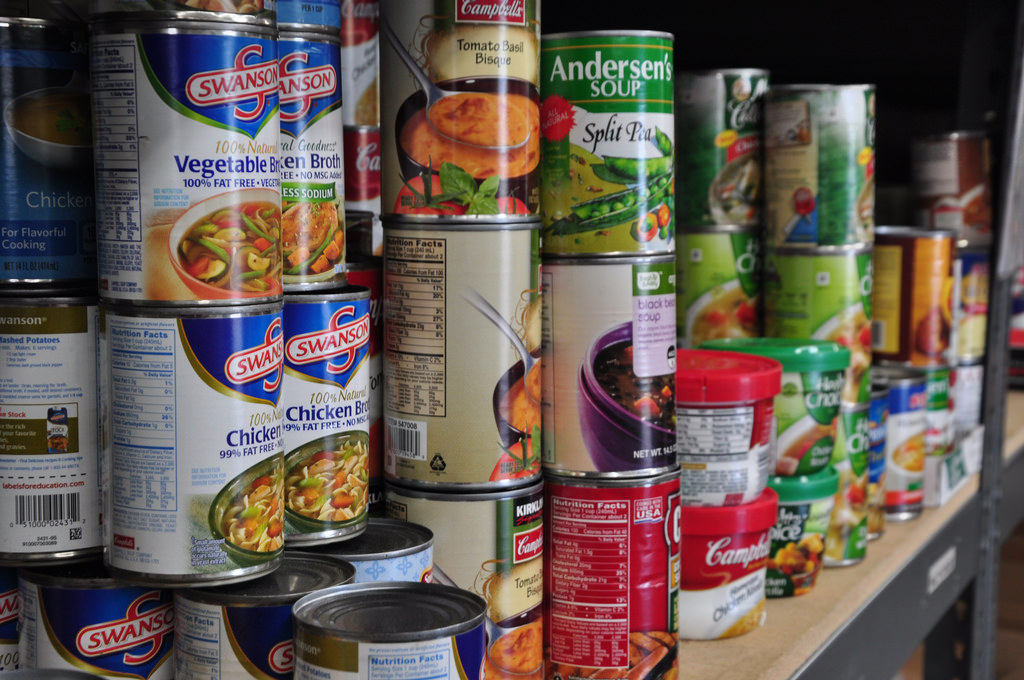 Facing Down a Huge Problem
What is truly needed just for survival by many in the U.S. is adequate food. The USDA reports that 12.7% of U.S. households suffered from food insecurity during 2015, many with young children. That means millions of people experienced a shortage, or even total absence of food needed for basic survival, here in the U.S.
Visions of homeless people or lines at the local food pantry may be filling your head. That's not the case though. Many food insecure homes have children and at least one adult were typically working full-time.
This is why we have a new definition of hunger. According to National Geographic, "in 2006 the U.S. government replaced "hunger" with the term "food insecure" to describe any household where, sometime during the previous year, people didn't have enough food to eat." This definition expands our idea of hunger to include more groups of people who may go to bed with grumbling stomachs.
An Embarrassment of Riches
The truth is that, for most us, moving food is a hassle. Just peek at your cupboards and pantry. If your relocation is any further away than your favorite grocer, you risk the items perishing as well. Are canned peaches reading, "Store in a cool, dry place" still good after sitting in a boiling hot moving truck for hours, or days?
Enter Moveforhunger.org, "a 501(c)3 non-profit organization that works with relocation companies to collect non-perishable food items, delivering it to food banks all across North America." According to the landing page of the organization's site, this non-profit has already accomplished quite a bit. Here are a few things they have done:
Having delivered more than 8 MM pounds of food
Provided well over 6.5 MM meals
By working with more than 700 relocation companies (including moving companies here in the Bay Area)
How It Works
Just go onto the Moveforhunger.org website, search for, and select a participating mover; it's that simple. Whether you're moving to or from San Jose, San Francisco, Oakland, or another city in the Bar Area, you're sure to find a participating moving company. The moving crew will pack it up for you and deliver it to a local food pantry. Helping out your local community in a profoundly important way couldn't be easier. You may even want to consider sharing your frozen goods and organic foods with close family, friends, or even someone you may know that would appreciate it. Why just throw it all away when there are better alternatives?
When relocating don't waste time and effort moving food, or worse, accidentally putting your family at risk of foodborne illness. Just use Moveforhungar.org to unclutter your life of all those non-perishable items with a donation. A local family will thank you for it.